West Mercia Energy is a leading public purchasing organisation with over 30 years' experience of successfully managing energy contracts for the public sector through our range of energy frameworks. Our customers include Local Authorities, Town & District Councils, Blue Light Services, NHS, Charities and Education settings.
Specialising in managing energy contracts solely for the public sector, WME is jointly owned by four local authorities: Shropshire, Telford & Wrekin, Worcestershire, and Herefordshire councils, respectively and is governed by a Joint Committee. 
WME are committed to supporting our customers specific "net-zero" ambitions. These are supported by our "Use Cleaner, Use Less" service which supports all customers, regardless of their size or requirements to reduce their carbon emissions, become more energy efficient and utilise cleaner energy options. 
We deliver energy procurement strategies to suit all risk appetites and offer both fully managed and procurement only service levels.
Our service provision is underpinned by our range of energy frameworks for electricity, gas, oil, water and LPG all awarded in compliance with Public Contract Regulation. 
Get in touch with our team today, to arrange an informal, introductory discussion.
Use Cleaner, Use Less
In May 2022, WME launched "Use Cleaner, Use Less", our campaign to support our customers to use less energy, become more energy efficient, and to use cleaner energy.
Our support ranges from hints and tips on implementing behavioural change in your setting, to supporting the facilitation of large self-generation projects such as solar farms.
This will help all WME customers, from Local Authorities to schools/academies, on their journey to net zero carbon. In addition, using less energy will help offset rising energy costs.
To support the campaign, we have enhanced our energy monitoring platform, MYWME, enabling customers to manage and monitor their energy consumption more efficiently. This will help them to make more informed decisions on how best to reduce their energy consumption and monitor the successes of any changes made.
For more information, visit "Use Cleaner, Use Less"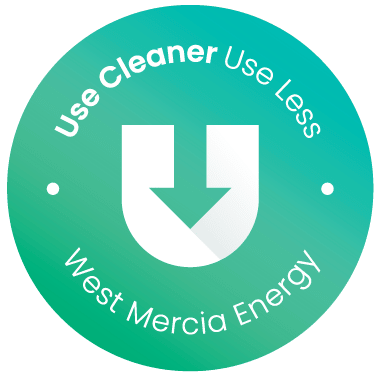 Why Choose WME?
Proven long term value for money
Compliant energy procurement
Profits invested into public sector green initiatives
MYWME provides billing and consumption data
Range of service levels and procurement options 
Unique bill validation and payment service 
Support towards "Net-Zero"
Supply & Metering
£4.3m
in discounts from our capped price during the last 5 years
£1.5m
savings in the last 12 months through our bill validation process
105,297
bills validated in the last 12 months
99.6%
customer retention rate
Find Out More:
To find out more about West Mercia Energy and the services we offer browse the pages below.